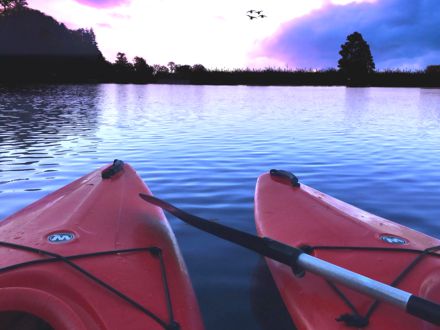 Situated on Quadra Island
Situated on 2.3 acres at the head of Whalebone Cove in the beautiful Copper Bluffs area of Quadra Island, our 700 sq. ft. cabin faces west, offering amazing views of Discovery Passage and the mountains beyond Campbell River.
It is a short drive to Heriot Bay, Village Bay Lakes, Morte Lake, and many hiking trails, mountain bike trails and kayaking. Our 240 feet of waterfront is accessed either by a short trail on our property, by public access at Whalebone Cove Road, or best of all, via our own dock.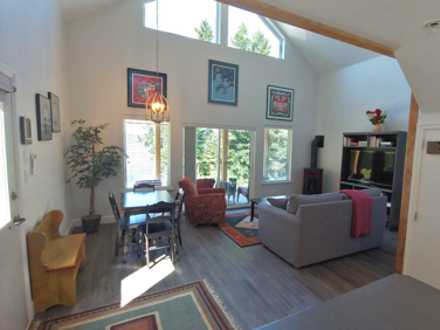 No finer views
Looking westward it's hard to find a nicer sunset on Quadra Island. If the large front windows don't get you close enough, then just sit out on the deck and enjoy the show.
You'll also love the privacy. Forget that city noise. This is the land of nature sounds, birds singing, frogs, crickets. We're also comfortably separated from Quadra's busier areas — and still close enough to slip in for a beer at the pub or to shop for your next meal.